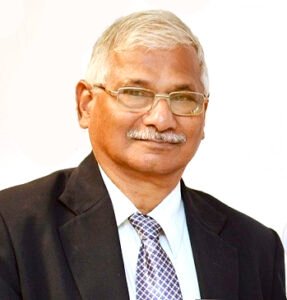 Fr. Basilio Andrade, under whom I served as a school teacher in Majorda, was my inspiration for dedicating my life to education. In 2004, having completed 31 years as an educator – 11 years as a teacher and 20 years as a headmaster in several schools, I was asked to take on the role of Administrator at Sharada Mandir School. At the time, I knew I would become part of an institution that had a stellar reputation for providing quality education to its students.
My experiences over the last several years have helped me forge strong bonds with the management, staff, students and parents of the school and I find every aspect of my job both satisfying and challenging. Being at the helm of a wonderful team is both a pleasure and a privilege. One philosophy I follow, which I also encourage my staff to follow, is to always have a positive outlook in life and to never mix personal problems with professional ones. I also believe that everyone should endeavour to be the CEO of their own life regardless of what position or function they fulfil.

All of us at Sharada Mandir School are committed to serving the educational needs of as many children as we can accommodate, and we try our best to give our students an all-round learning experience. With the co-operation and dedication of all members of our great team, we hope to go from strength to strength in the years to come.

I will leave you with one valuable thought to ponder on and live in your own life: Always work with integrity and honesty. Even if your boss or colleagues aren't watching, God is always watching!

Oscar Gonsalves

Administrator