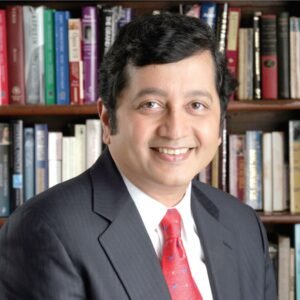 Learning is a continuous process and I believe that schools play a key role in mapping out the future of our children. Schools, and education, are essential in instilling a desire for lifelong learning with a spirit of enquiry and curiosity in young minds.
In continuation with our commitment to education in Goa, we are pleased to announce that our second school – Sharada Mandir School, Kadamba – has successfully completed its first two years of operations and is now accepting students for the new academic year which will begin in March 2023.
At Sharada Mandir, we provide state-of-the art facilities conducive to engage learning and awaken multiple intelligences of our students while retaining its own unparalleled ethos. At Sharada Mandir, Miramar, we are thrilled that the school has completed almost two decades under the new management, with glowing achievements from our graduates each year not only in academics but also in sports, arts and culture. At Sharada Mandir, Kadamba, we look forward to striving for higher successes continuing in the footsteps of our sister school with a shared ethos, value-based teaching, high standards of scholarship, citizenship and personal responsibility.
Our vision is building Sharada Mandir into the best school in India emphasising holistic development of each and every student. Our innovative academic program encourages intellectual curiosity. Our extensive co-curricular program fosters the development of a creative mind, sound body, and strong moral character. We strive to shape future leaders of our rapidly changing world and equip them with skills to become responsible and compassionate citizens.
A special note to our dear students: believe in yourselves and believe that everything is always working out for you. Observe the small steps you take, and you will discover your own path to success, just like a steady stream of water can sculpt a smooth route through even the roughest stone over time. Remember, your legacy is everything.
Dattaraj V. Salgaocar
Chairman